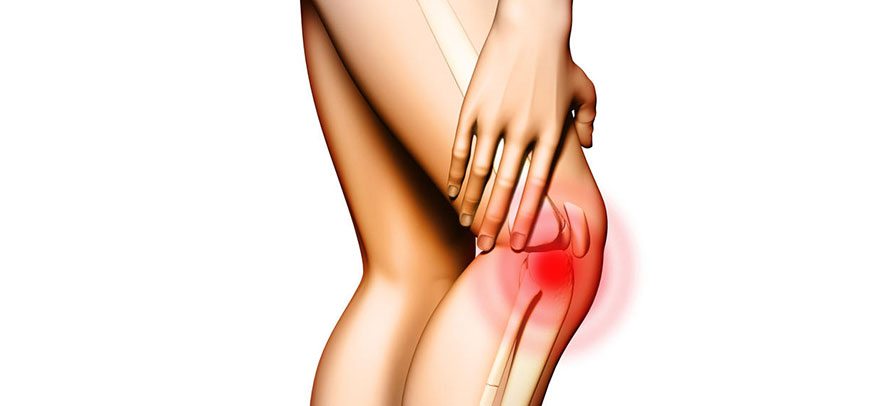 Out of many exercises, running is one of the most efficient ways to burn calories without the need of expensive equipment or gym memberships. Although, after some time some people may start to have problems such as knee pain that may cause them to halt their training. This is called patellofemoral pain syndrome, otherwise known as runner's knee, which is one of "the most common of all of running ailments, accounting for 16.5% of injuries" (Davis). This is can be caused by "repeated bending or high stress exercises, such as lunges or plyometrics" which can lead to overuse (Runner's Knee). This can also happen from taking a direct hit to the knee by falling, or from weak thigh muscles (Runner's Knee). Through these unconditioned muscles, your pelvis will lack stablelization and will tilt toward the unsupported leg as you run, which can cause the dreaded knee pain (Metzl). It can also lead to your kneecaps not staying in the right place when you stretch before running (Runner's Knee).
The most important symptom to look out for is a pain in front, beneath, or around the kneecap (Runner's Knee). Especially if this discomfort continues in your everyday activities such as walking, kneeling, or even getting up (Runner's Knee). The knee may also start to swell or start to grind against the joint (Runner's Knee). However, there are ways to treat patellofemoral pain syndrome. Primarily, it is suggested to avoid running until fully recovered, but pain-free running is possible if you run with a limit. Instead of running every day, it can be done every other day instead (Fitzgerald). This approach "will enable the damaged tissues to restore to homeostasis yet will also keep the knee well-adapted to the stress of running" (Fitzgerald). Although if this is not possible, strength training is another option to keep fit in the mean time. This can help strengthen and increase flexibility of the knees, quads and hips (Metzl). It will also "improve your form once you return to your normal training" (Metzl). Other treatments include stretching and foam rolling tight muscles, knee braces, and shoes with the right support (Fitzgerald). However, if the "pain persists after two months of disciplined home-based treatment or if swelling appears, you could have a different problem and a doctor should evaluate you" (Metzl).
Since footwear can impact your knee health, it is important to know what to look for when you shop. It's shown that "the type of shoes you wear can impact the load put on the knee joints, making knee pain worse or better" (Gonzalez). One factor to look for is well-cushioned shoes that can prevent shock to knees by absorbing the impact of the foot on the ground (Gonzalez). Another factor is checking for a firm sole to prevent over pronation (Gonzalez). Over pronation "is one of the reasons of the lower knee and leg to rotate inward every time the foot hits the ground" (Gonzalez). That is why choosing proper footwear is essential to support running as well as other daily activities. An example of quality running shoes includes the Asics Gel Kayano 20 shoes which help with the alignment of the knees and ankles, and balance of foot through its maximum support and comfort (11 Best). Other examples with the same qualities include: Nike Air Pegasus +30, New Balance 890v4, Saucony ProGrid Guide 5, Brooks Beast 12, and the Saucony 7 Cohesion (11 Best).
In conclusion, patellofemoral pain syndrome is a minor condition and it can be treated in a matter of weeks through rest, strength exercises, and stretching. As well as by wearing the proper shoes for running that include stability flexibility, and cushioning. Don't let knee pain define you, instead work towards recovery and take precautions to prevent it in the future.