Apple Century Bike Ride Race Description
The Apple Century Bike Ride is fully supported recreational ride with water/food stations and sag wagons with 3 distance options available - 100, 50, and 25 mile routes.
We will start in Wenatchee at Walla Walla Point Park, Shelter 2, (1351 Walla Walla Avenue, Wenatchee WA 98801) then follow along the scenic Wenatchee River as it winds through Monitor, Cashmere, Dryden and Peshastin until you reach Leavenworth. The 100-milers will continue on, to the Lake Wenatchee Fire Station where they will turn around for the trip back to Wenatchee. Scenery includes high sage desert, lush orchards and vineyards, cool and clear river valleys, and tall ponderosa pine forests.
Registration fees help support our Challenge Scholarship Program, focusing on at-risk high school students. Our club, while working with school counselors, identify 10th grade students that are at risk of not graduation high school. After the selection process up to 8 students are paired with mentors (club members) for a two-year period. During the two-year period club members help keep the students on track to graduate, with the possibility of 2 students being awarded a $10,000 scholarship each to the college or trade school of their choice. www.wenatcheesunriserotary.org
Ride Support: This is an open road ride. Rotarian volunteers and local Trek bike shop mobile mechanics monitor routes. Mechanics will be on hand to make minor repairs (bring your checkbook if parts are needed). Please have your bikes tuned up beforehand.
Packet Pickup: No packets to pick up this year. But, official start at Walla Walla Point Park, Shelter 2 (1351 Walla Walla Avenue, Wenatchee WA 98801) from 7AM to 9AM. There will be no day-of registration available this year.
Ride Day Start Times: We will have staggered official starting times this year. 100 mile riders will start at 7am. 50 mile route starts at 7:30am. and the 25 mile ride will begin at 8am. Riders may leave earlier but pit stop and ride support may not be available.
Route Updates: More info as available. Of course, last minute construction project may effect the route, but updates will be posted here as well as our Facebook page.
Safety First: All riders must wear an ANSI or Snell-approved helmet. Please remember to obey all traffic laws.
The ride will start and end at Walla Walla Point Park. There will not be a post ride meal offered, however, we have coordinated with Columbia Valley Brewing ( 538 Riverside Drive Wenatchee, WA 98801) and Riverside Cigar Bar (527 N Piere St, Wenatchee, WA 98801) for a discount on food and drinks. The two locations are next door to each other!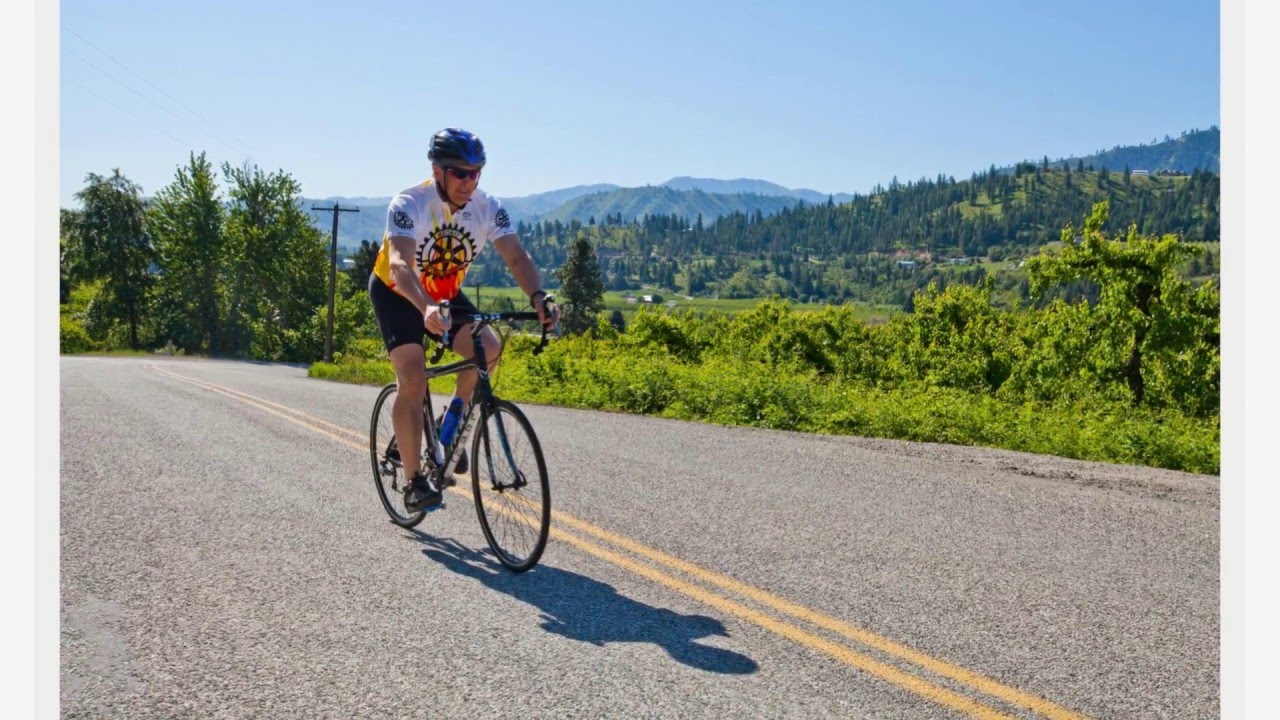 Apple Century Bike Ride Where & When

Location:

Wenatchee

,

WA 98801

Race Date:

2021/09/25 07:00:00 AM (Saturday)

Categories:

Century - 100 Mile
Half Century - 50 Mile
Quarter Century - 25 Mile
Apple Century Bike Ride Reviews
Wenatchee, WA Weather
Wenatchee, WA current weather
51.3℉

Clear
Join us at the Apple Century Bike Ride in September for a great race. The Apple Century Bike Ride works hard to deliver you a memorable race experience. We would love to hear from you, so consider writing us a review or contact us at: applecenturybikeride@gmail.com
Contact Information
Name:
Email:
applecenturybikeride@gmail.com
Website: