Wildflower Trailfest
Join us on 07/10/2022
(race date estimated)
Wildflower Trailfest Race Description
Trailfest is back - 2021 Trailfest will be held at Powder Mountain!
Individual Riders - $55
Team of Two - $50 per rider
(Original prices listed above will increase on April 15th)
From beginner to experienced mountain bikers and trail runners, Wildflower Trailfest is a one-of-a-kind trail event just for women. Choose to participate in either the 6 or 13-mile Wildflower mountain bike ride, or 10k trail run. Registration includes a t-shirt and participation gift for everyone; as well as a finish line celebration! Bring your trail loving girlfriends and enjoy some fun in the dirt Wildflower style!
This is a noncompetitive women's trail event. Women wishing to compete can join the first heat for any category ride or run. Top three finishers in each category will be recognized at an awards ceremony during the finishers luncheon, beginning at 11 am.
You will select your heat time either via email following registration or during your packet pick up.
Packet pick up is on July 7th in downtown Ogden or you can do a last minute pick up on the 10th at Powder Mountain.
Event timeline:

Friday, July 9th Noon to 8 pm
4-6 pm Check in and packet pickup (optional - earlier pick up party available)
4 pm Course Preview with REI
4 pm, running every 30 min Skills Clinics Course Run with WomenMTB (additional registration required, see wildfloweroutdoor.com then retreats and clinics for details)

Saturday, July 10th 7 am to 2 pm
Wildflower Trailfest
7 am Final Option Packet Pickup
8 am Course Start
11 am - 2 pm Finishers Lunch and Awards
Finishers luncheon is catered by Powder Mountain. Imagine a big white event tent atop the mountain, the backdrop of the forest and overlooking Ogden Valley, loads of wildflowers and celebrating what you've accomplished. Meal ticket is included in race registration. Additional meal tickets will be available for purchase for friends and family joining you at the finish line. Beer garden provided by Roosters Brewing Co so don't forget your ID.
Choose from two courses along the Brim/Airplane trail at Powder Mountain. The courses this year will be ran counter clockwise. The night before the race you can select optional skills clinics to add to your experience, lodging options via Powder Mountain or the Wildflower Trailfest Retreat. Any questions? Shoot us an email at info@wildfloweroutdoor.com.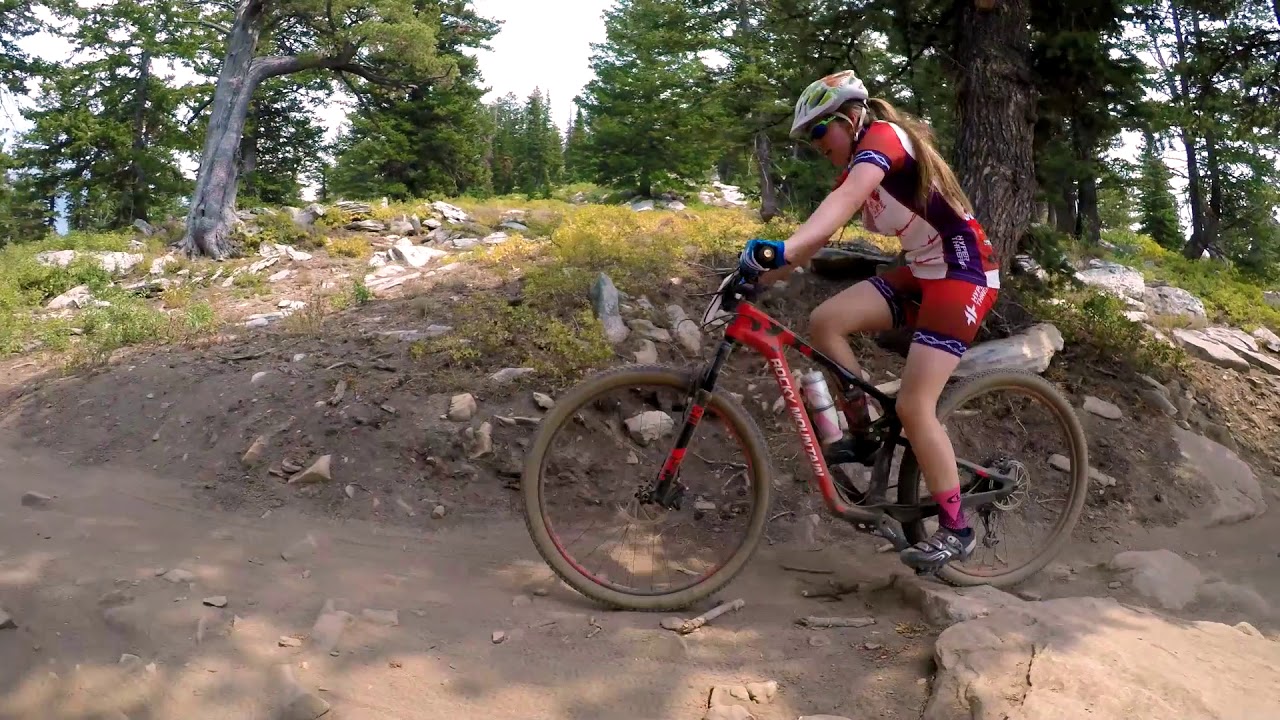 Wildflower Trailfest Where & When

Location:

Ogden

,

UT 84050

Race Date:

2021/07/10 07:00:00 AM (Saturday)

Categories:

Tiny Tumpet (Brim Trail 6 miles)
Giant Hyssop (13 miles)
Tiny Trumpet Trail Run (6 miles)
Team of Two
Wildflower Trailfest Reviews
Most Helpful Review
Trailfest 2021
Had an amazing time at Trailfest this year!
Gary J.
0/0 found this review helpful.
Fun Race!
Had a blast at Trailfest 2019! My first time on a mountain bike!
Nicole J.

has run 1 times
0/0 found this review helpful.
BeaUTAHful Race!
I have ran the trail race 2 years, and will be running a 3rd time. This is one I could do every year. The trail is beaUTAHful! Love that it's a race special for women. It's a smaller race and perfect for anyone who wants to get out and do a race. Great support and lots of fun! Everyone is so friendly! Maybe someday I'll participate in the bike riding race.

Jessica C.

has run 2 times
0/0 found this review helpful.
Trailfest 2021
Had an amazing time at Trailfest this year!
Gary J.

has run 3 times
0/0 found this review helpful.
Ogden, UT Weather
Wildflower Trailfest weather history
Based on a 5 year average and a race date of July 10th, Ogden, UT can expect temperatures between 81℉ and 92℉ with humidity around 76% and precipitation of 0.47".
Last year the weather condition was Moderate or heavy rain shower.
Ogden, UT current weather
27.3℉

Clouds
Join us at the Wildflower Trailfest in July for a great race. The Wildflower Trailfest works hard to deliver you a memorable race experience. We would love to hear from you, so consider writing us a review or contact us at: Nick@wildfloweroutdoor.com
Contact Information
Name:
Email:
Nick@wildfloweroutdoor.com
Website: