Braveheart 5K
Join us on 06/15/2021
(race date estimated)
Braveheart 5K Race Description
This is the Annual Braveheart 5K & Rob Roy FUN! Run on June 15th (Always Father's Day weekend)
Race through the streets of Franklin, NC and feel like William Wallace (AKA Braveheart) battling the English.

Franklin's most challenging 5K course, if you like a challenge you will ♥ love ♥ this course. The 5K/Fun Run starts in front of Franklin's town hall and finishes in the parking lot of town hall.
RACE DAY REGISTRATION/RACE PICK-UP BEGINS AT 7AM/ROB ROY FUN RUN (10-U) BEGINS AT 8:00AM/BRAVEHEART 5K AT 8:30AM
Awards:
All Rob Roy (10-U) finishers will receive a completion certificate and goodie bag

Braveheart 5K (Age Group Winners 1st-3rd)

Braveheart 5K (Overall Winners Male/Female) will be knighted by Sir Daniel Williamson of the Scottish Tartans Museum & Heritage Center and presented with a William Wallace sword (engraved with Braveheart 5K Overall...)
86 East Main Street Franklin, NC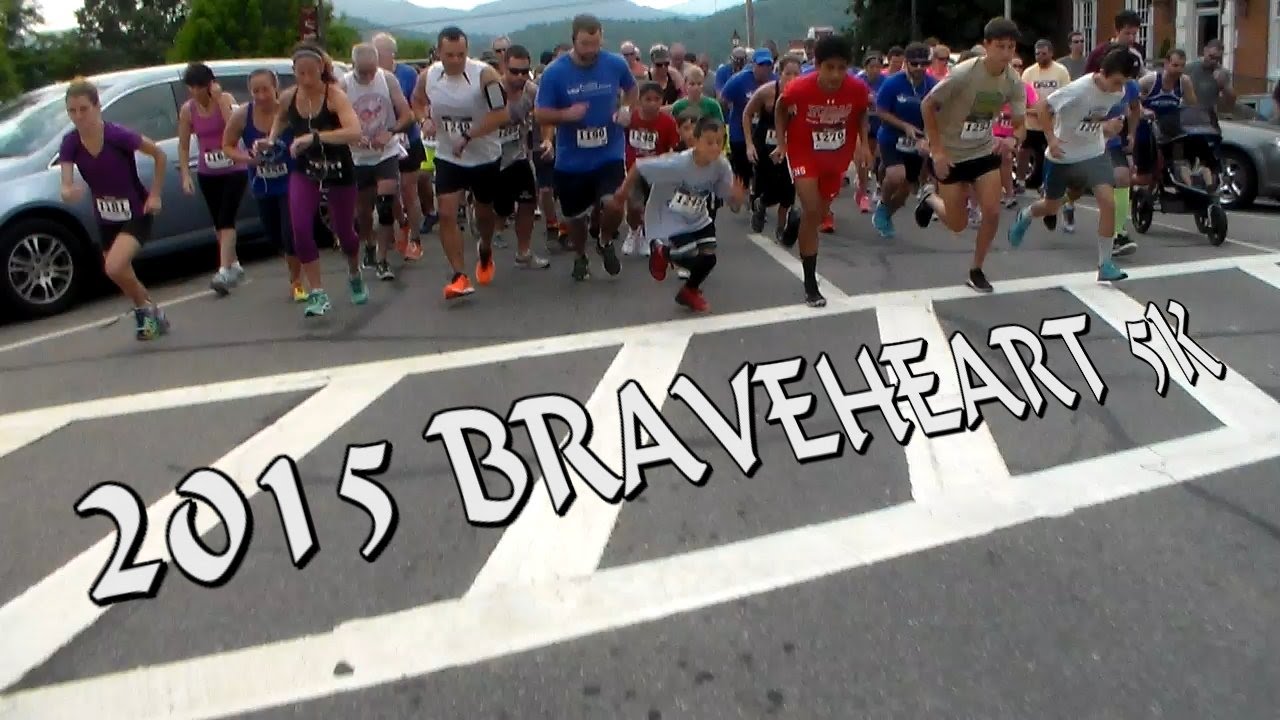 Braveheart 5K Where & When

Location:

Franklin

,

NC 28734

Race Date:

2019/06/15 10:30:00 AM (Saturday)

Categories:

Braveheart 5K
Rob Roy FUN! Run
Other Races You May Want to Consider
Franklin, NC Weather
Braveheart 5K weather history
Based on a 5 year average and a race date of June 15th, Franklin, NC can expect temperatures between 68℉ and 80℉ with humidity around 67% and precipitation of 0.04".
Last year the weather condition was Sunny.
Franklin, NC current weather
77.8℉

Clear
Join us at the Braveheart 5K in June for a great race. The Braveheart 5K works hard to deliver you a memorable race experience. We would love to hear from you, so consider writing us a review or contact us at: bringingit2life@gmail.com
Contact Information
Name:
Email:
bringingit2life@gmail.com
Website: