6th Annual Brain Health to Beat Stroke
"VIRTUAL" 5K Run, Walk, Roll
October 1, 2020 through October 24, 2020
Also Join us for the Brain Health to Beat Stroke Virtual Celebration on Saturday October 24, 2020, 12:00pm - 1:30 pm PST.
BEFAST Presentation by: Mary Velasquez, RN, MS, ACNP-BC, Center for Excellence & Development, Program Manager, STEMI & Primary Stroke Center, Chest Pain Center, Teleneurology Services, Clinical Research, CV Data Manager at Sutter Health Memorial Medical Center, Modesto, CA
Special Chat with Louise Jenkins, a Stroke Survivor who worked as a Stroke Nurse Coordinator. She used her personal and professional experience to create a lively and self-sustaining survivor-centered support/activity program at Peace Health Hospital in Vancouver, Washington that may be duplicated at other hospitals. This program includes a "Stroke Ambassador" program where survivors make personal visits to every patient's room to give them some hope and information about the Peace Health support program.
Register here.
https://zoom.us/webinar/register/WN_uY2tQKIXQZ2J7LI_v2uYsg
Be sure to check out our Facebook page periodically for more interaction and details leading up to the event. We have a lot of Fun stuff happening, you don't want to miss out. https://www.facebook.com/groups/3330246497201314/
Why You Should Register?
Your Personal Benefits
A Great Experience
Race at Your own PACE
Challenge Yourself
Get YOUR Family and Friends involved
Maintain or Improve Your Health
A Highly Regarded Event
Competitive Fun
Help a Worthy Cause
FIGHT STROKE & COVID-19
Save Lives and Make a Difference
HELP INCREASE AWARENESS AND STOMP OUT STROKE
Participate in memory of a loved one as stroke is the 3rd leading cause of death in the Central Valley and remains the #1 cause of long-term disability!!
5K Map your own route Get creative have fun and map your own Run, Walk or Roll. Pick a favorite neighborhood streets, trail or even a local track.
For stroke survivors and others who are recovering from a brain injury, we hope that you will participate at any level of ability. Sign up for the Champion's Walk or Roll. We all know someone who has been affected by stroke. Honor them by joining us and or donating in their honor. Share your story on our FB page https://www.facebook.com/groups/3330246497201314/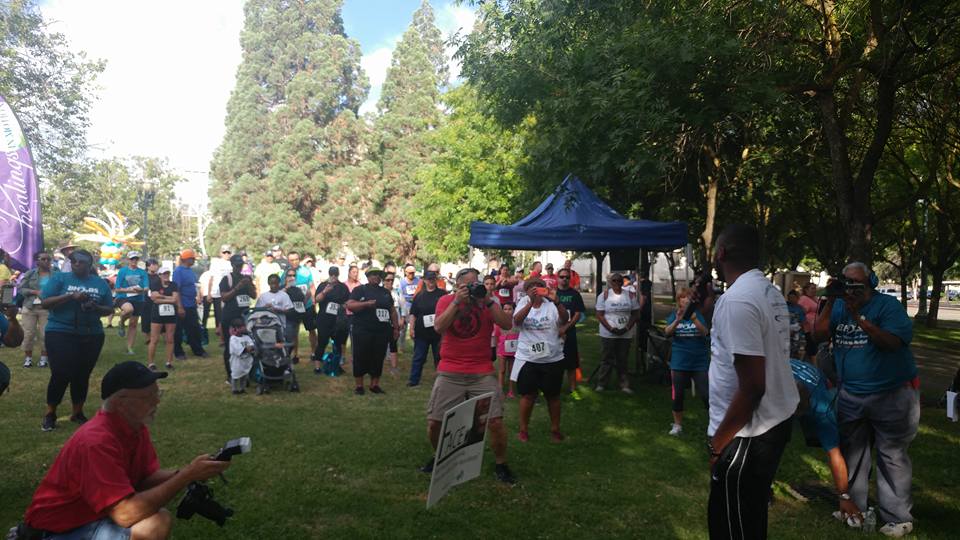 Stockton Mayor Tubbs Kickoff Celebration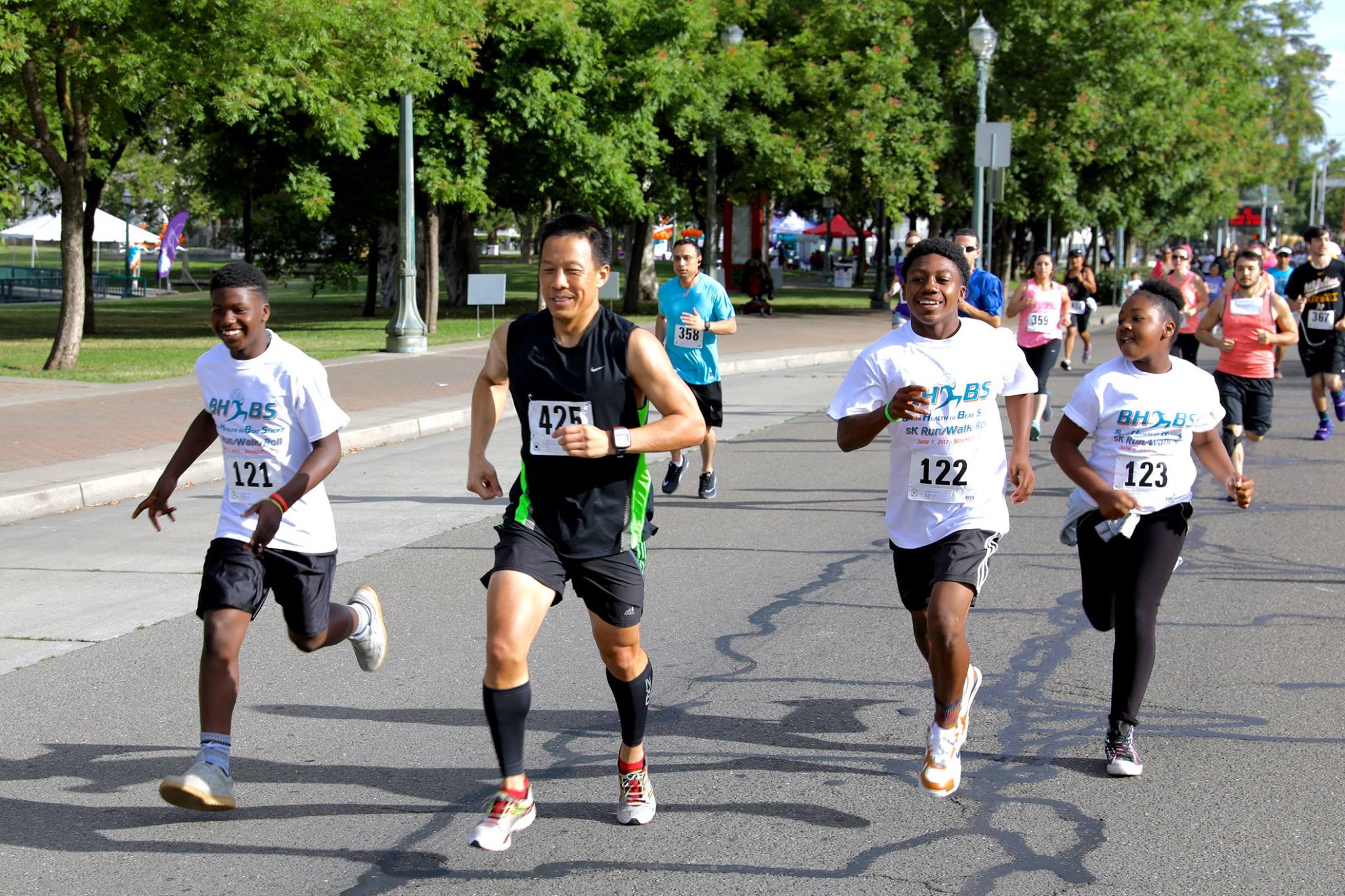 Competitive and Fun!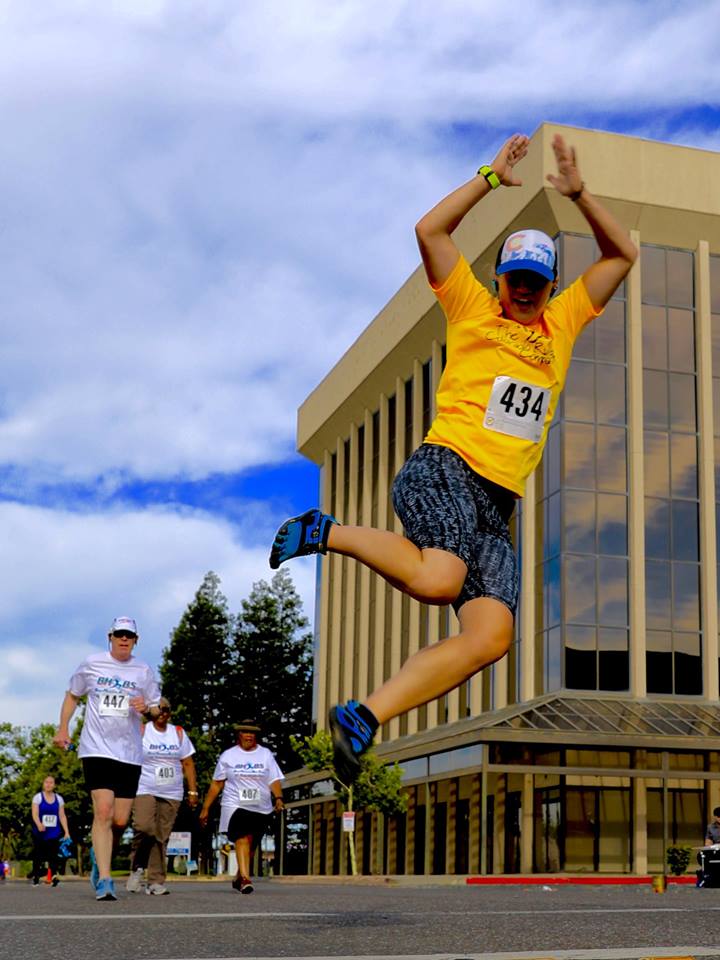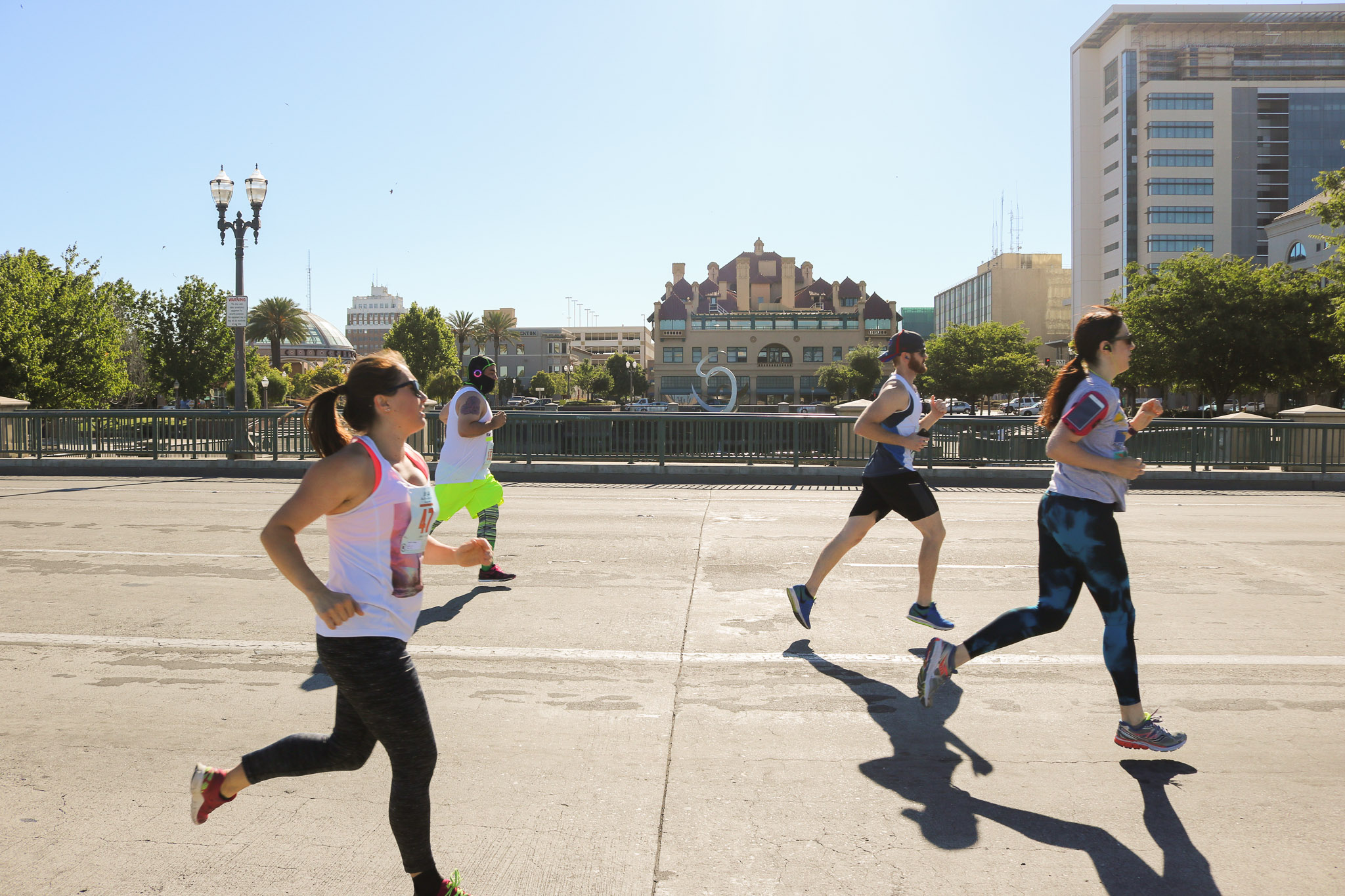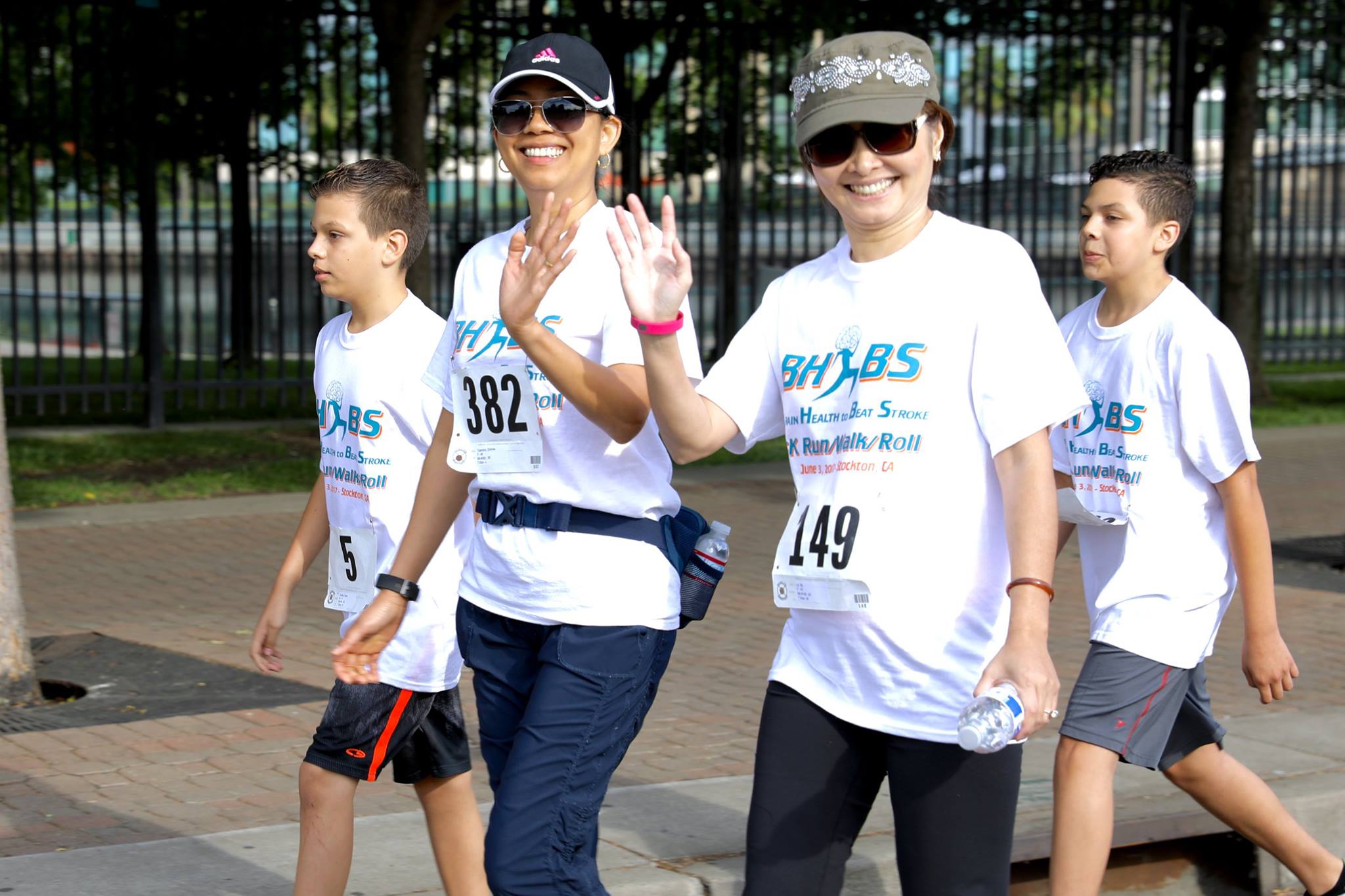 It's a Family Affair!
_____________________________________________________
Help us Fundraise and support a good cause !!!!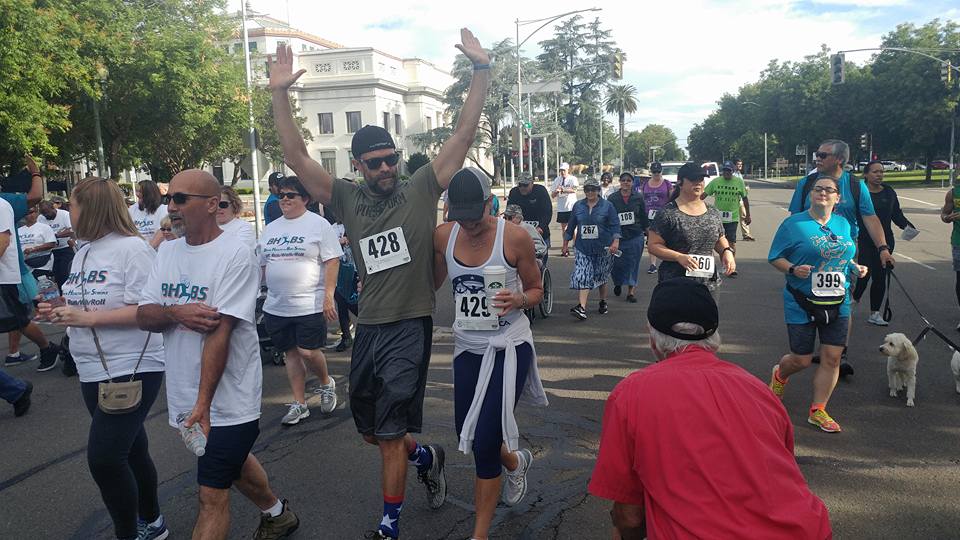 * Together we can beat stroke!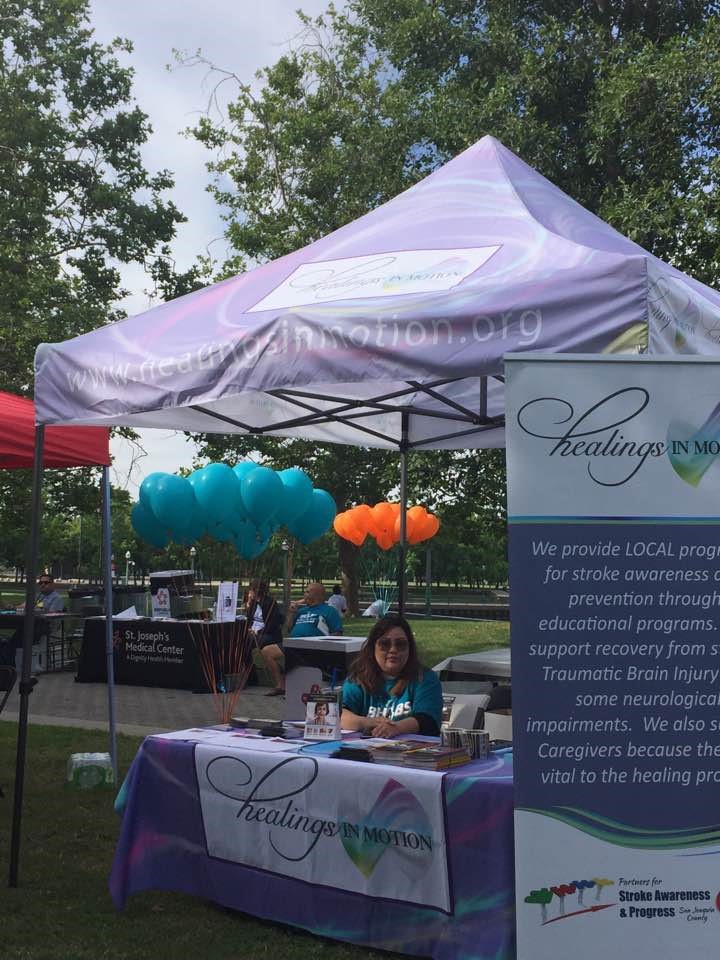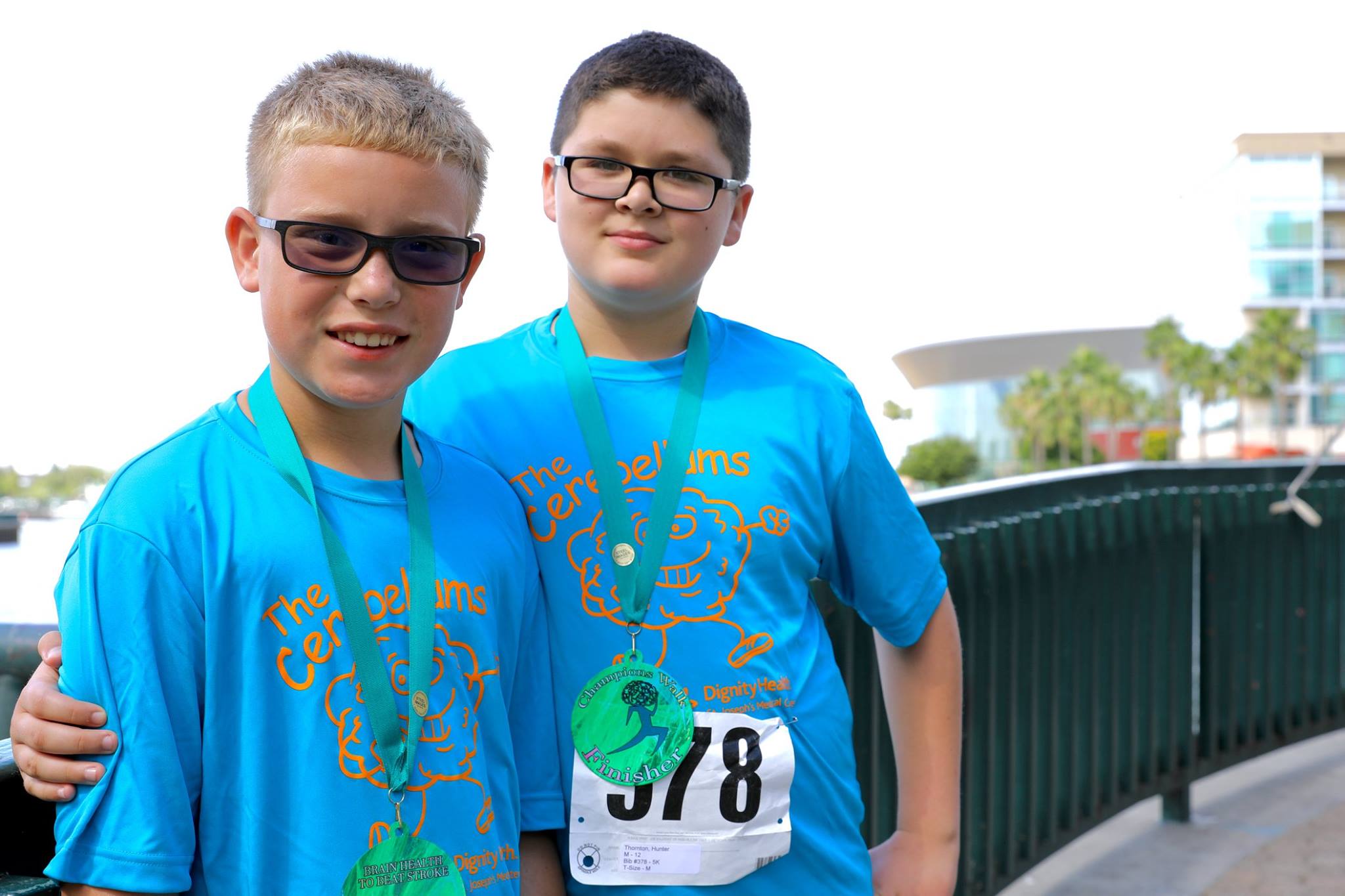 * Congratulations to the team, " The Cerebellums", representing Dignity Health, St. Joseph's Hospital. They had over 50 Team Members including all ages.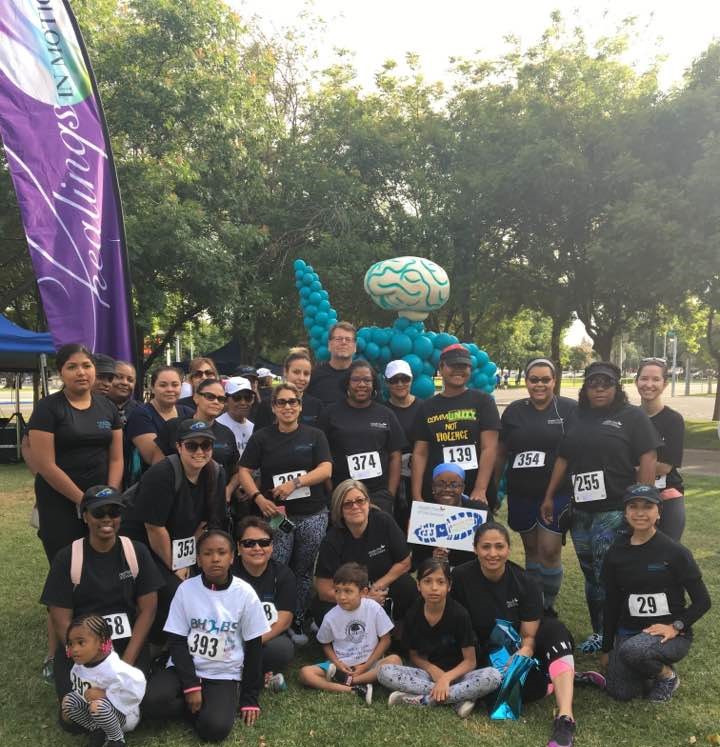 * HEALTH PLAN OF SAN JOAQUIN'S " WALK FOR HEALTH" TEAM
Healings in Motion is very appreciative of our previous sponsors:
University of the Pacific
State Council on Developmental Disabilities (SCDD)
Health Services Agency/Caregiver Services
Health Plan of San Joaquin
Sutter Tracy Hospital
Dignity Health/St. Joseph's Medical Center
Sierra Health
Doctor's Hospital, Modesto
Doctor's Hospital, Manteca
San Joaquin General Hospital
Genentech
Pine Street Physical Therapy
River Islands
CHAKA MMM SAUCE
Factor X Media Group
Our Champions
Survivors of Stroke, Traumatic Brain Injury, Concussions or other brain-related illnesses are invited to participate. Fighting for recovery? We are here to support YOU!
Participating in Our Champions Walk and Roll is FREE for Survivors. Your help in raising funds supporting our work to increase awareness is most appreciated.
Participants in the Champion's Walk must be registered. There is no charge for stroke survivors and their escort to participate in the Champions Walk. It is a special time for ALL participants.

Making progress? Great. We are your Cheerleaders!
Important Disclaimer: By registering to participate in this 5K Run/Walk you release Healings in Motion from any and all liabilities. In addition you acknowledge and grant the usage of any photos or videos generated and used for promotional purposes by Healings in Motion, the city of Stockton, CA, sponsors and/or its affiliates.