Wickenburg Walks to Boot Breast Cancer Race Description
14th Annual Wickenburg Walks to Boot Breast Cancer
People of all ages enjoy this easy walk through historic downtown Wickenburg and scenic Simpson's Ranch. Participants may choose to walk 1 mile or 5k or complete a virtual walk to support your team.
Walk day costumes are encouraged. Dogs on a leash are allowed.
7:00 - 7:40 AM Check-in, Team Photos under balloon arch, complimentary prize drawing tickets
7:45 AM Opening Ceremony
Team Awards for Most Dollars raised and Most Team Members
Celebration of Survivors.
8:00 AM Walk begins, led off by Survivors
9:45 AM Course closes
Finish line: information booths and fabulous door prizes (must be present to win)

Important deadlines for this event:
1. Register by August 31, 2022 to receive an EARLY BIRD RATE.
2. Register by September 24, 2022 to receive an event T-shirt.
3. Teams must register by October 8, 2021 in order to compete for the "Most money raised" or "Most members" award.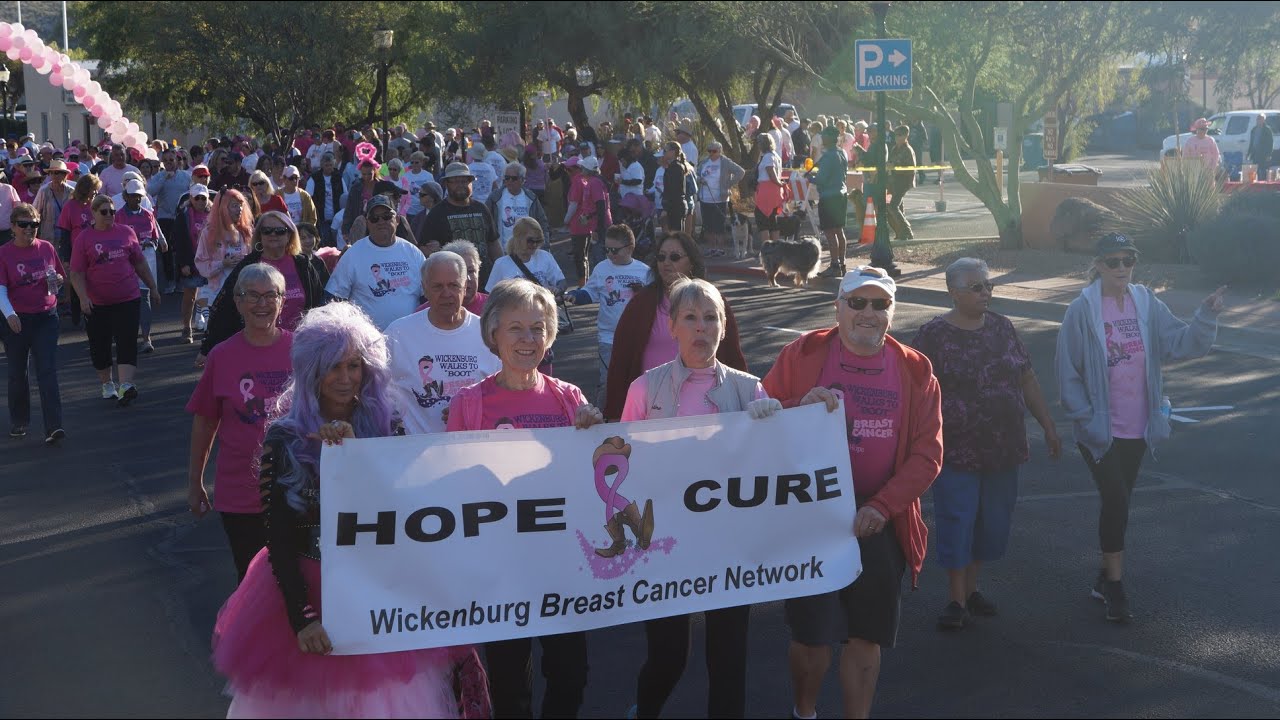 Wickenburg Walks to Boot Breast Cancer Where & When

Location:

Wickenburg

,

AZ 85390

Race Date:

2022/10/16 08:00:00 AM (Sunday)

Categories:

In person 1 mi./ 5K Walk/Run - Adult
In person 1 mi./5K Walk/Run - Survivor
In person 1mi./5K Walk/Run - Youth
Virtual 1 mi./5k Walk/Run - Adult
Virtual 1mi./5k Walk/Run - Survivor
Virtual 1 mi./5k Walk/Run - Youth
Wickenburg, AZ Weather
Wickenburg, AZ current weather
94℉

Clear
Join us at the Wickenburg Walks to Boot Breast Cancer in October for a great race. The Wickenburg Walks to Boot Breast Cancer works hard to deliver you a memorable race experience. We would love to hear from you, so consider writing us a review or contact us at: WBCN2018@GMAIL.COM
Contact Information
Name:
Email:
WBCN2018@GMAIL.COM
Website: