Trail Mix Run Wyoming Race Description
*The shirt order is due by April 25th - registration must be received by then for a shirt*
The Trail Mix Run is a 3 or 10 mile mixed surface run with challenging hills, spring creeks, and usually MUD! This race benefits the Reach 4A Star Riding Academy, which serves residents of all ages and abilities through equine assisted activities. There is also a 3 mile wheelchair and stroller accessible route!
*NEW* Virtual option! Just in case we are unable to hold an "in person" event - and for anyone who wants to support us!
*The registration distance says "310" meaning it's good for either distance.
*Complete your run (or walk!) -after you register and no later than May 22nd at midnight- and send your time and distance by May 23rd to fitness.denise@hotmail.com.
*If we only have the virtual run, we will give prizes to the top three finishers, male and female, in the 3 mile and 10 mile distances.
*If we are able to hold the race, we will only award prizes to those who participate in person on May 22, 2021.
*If we hold the race, anyone who participated virtually is invited to attend in person as well!
*The price for all virtual distances is $33.00. A virtual participant who completes the 10 mile distance and chooses to also participate on May 22nd in person will just need to pay the additional $15 (to total the $48.00 fee).
*It is our hope that everyone will support our plans to make this a successful fundraiser for Reach 4A Star Riding Academy!
OR if you want to help R4ASRA and you're not up for completing the miles yourself, we have another fun way to support the Riding Academy. Coming by March 1, 2021! Below is a sneak peak until March 1st!
*Watch the video below
*Click on the green "Fundraise" button
*Note the name of the horse in "Add Comment" (Toby, Leo, JR, Dynamo, Sandy, Daisy, Ester, Monora, Thelma, Titan, Vero, Surprise, Tonto, Ransom, Jet, Lacey, Gabby, Buck, Mac, Ollie, Summer, Mr. Magoo, Savannah, Spirit)
*Choose your amount of donation you want to give to sponsor a 3 mile workout for that horse!
*Donate $30 or more to receive this year's baseball style race shirt!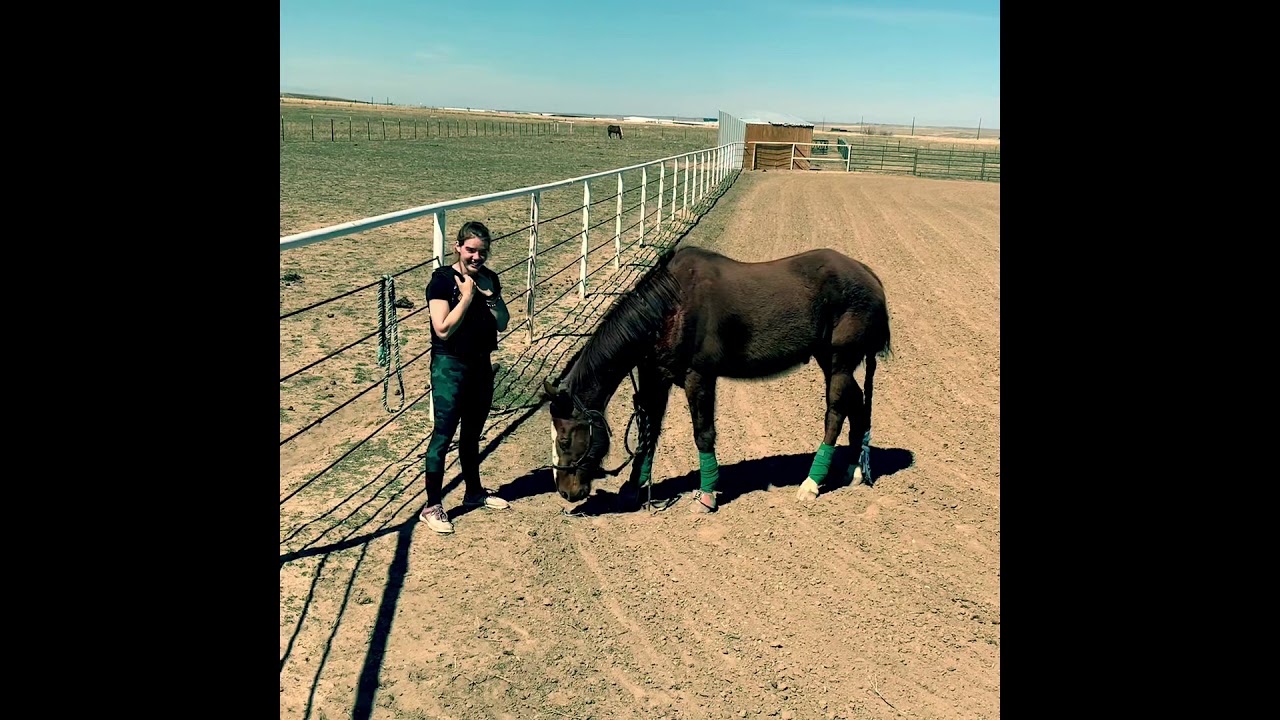 Trail Mix Run Wyoming Where & When

Location:

Casper

,

WY 82604

Race Date:

2021/05/22 08:00:00 AM (Saturday)

Categories:

3 Mile Trail
10 Mile Trail
Virtual Run
Trail Mix Run Wyoming Reviews
Casper, WY Weather
Casper, WY current weather
35.3℉

Clouds
Join us at the Trail Mix Run Wyoming in May for a great race. The Trail Mix Run Wyoming works hard to deliver you a memorable race experience. We would love to hear from you, so consider writing us a review or contact us at: fitness.denise@hotmail.com
Contact Information
Name:
Email:
fitness.denise@hotmail.com
Website: