City of Hialeah Turkey Trot
Join us on 11/19/2021
(race date estimated)
City of Hialeah Turkey Trot Race Description
We invite all children between the ages of 6 and 13 to join in what has become a Hialeah holiday tradition. The annual Turkey Trot is scheduled for Tuesday, November 19, 2019 at 3:00 p.m. at the Ted Hendricks Stadium located at 4700 Palm Avenue, Hialeah, FL 33012.
Prizes for the Turkey Trot include turkeys, seasonal pies, ribbons, and trophies.
PLEASE ENTER YOUR CHILD'S INFORMATION WHEN REGISTERING. GUARDIANS INFORMATION WILL GO UNDER EMERGENCY CONTACT.
By completing this registration form, you agree to the following terms and conditions:
In consideration of accepting this entry, I, the undersigned, intending to be legally bound hereby for myself, my heirs, executors, and administrator, waive and release any and all rights and claims for losses and damages I may have against the City of Hialeah, Florida and its employees, sponsors, and volunteers, including other parties and their representative successors, and including AccuChipUSA, Inc. and assigns for any and all injuries suffered by me in said event. I attest that I am physically fit and have sufficiently trained for the competition of this athletic event which I am voluntarily entering at my own risk. My physical condition has been verified by a licensed medical doctor. Further, I hereby grant permission to any and all foregoing to use photographs, videotapes, motions pictures, recordings or any other record of this event for any purpose whatsoever.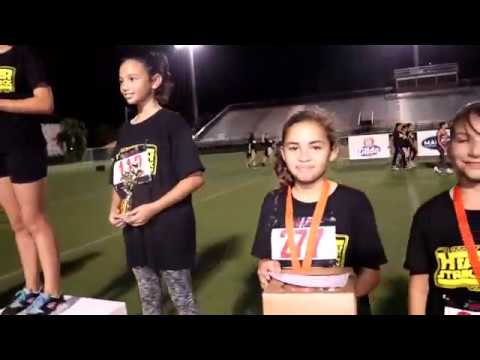 City of Hialeah Turkey Trot Where & When

Location:

Hialeah

,

FL 33012

Race Date:

2019/11/19 03:00:00 PM (Tuesday)

Categories:

City of Hialeah Turkey Trot
City of Hialeah Turkey Trot Reviews
Other Races You May Want to Consider
Hialeah, FL Weather
City of Hialeah Turkey Trot weather history
Based on a 5 year average and a race date of November 19th, Hialeah, FL can expect temperatures between 57℉ and 83℉ with humidity around 40% and precipitation of 0".
Last year the weather condition was Cloudy.
Hialeah, FL current weather
87.1℉

Clear
Join us at the City of Hialeah Turkey Trot in November for a great race. The City of Hialeah Turkey Trot works hard to deliver you a memorable race experience. We would love to hear from you, so consider writing us a review or contact us at: events@hialeahfl.gov
Contact Information
Name:
City of Hialeah Special Events
Email:
events@hialeahfl.gov
Website: