Waco Wild West 100
Join us on 09/10/2023
(race date estimated)
Waco Wild West 100 Race Description
Tour Start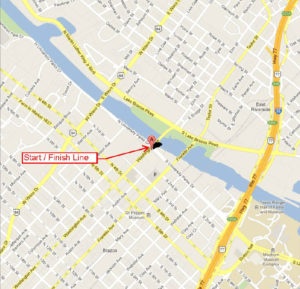 The bicycle tour starts at 8:00 Saturday, September 24th, 2022 on Washington Street in front of the Waco Convention Center. Riders will be staged in groups according to the distance they plan to ride.
Safety
All riders are required to wear a helmet. For your safety and the safety of others around you, no headphones allowed. Police will control most busy intersections but riders are required to obey all traffic laws. Keep to the right and ride on road shoulders where possible. Please read our Rider Safety info.
2023 Jersey Orders
Be the sweetest rider in your group while sporting the SWEETER THAN SWEET 2023 WWW Ride Jersey!
teamstore.ascendsportswear.com/store/waco-wild-west/
Important! Order your jersey for shipping to your address or to be picked up at the ride. Must be ordered by August 13th to arrive in time for our Sept 24th event. All others will be shipped according to production time.
Rest
Stops
The Waco Wild West has a tradition of providing great rest stops. They are staged at 3 mile intervals on the 10 mile route and every 10 to 15 miles on the longer routes. The rest stops are stocked with water, sports hydration drinks, fruit, and snacks.
We have a "Best Rest Stop" contest so after the ride, be sure to vote for your favorite rest stop on the survey that we send out after the ride.
Sag Support
You should be prepared to fix your own flats (carry a spare tube or tire repair kit). The SAG support team will help you if they see you on the routes or they get a call to come to you. We are covering over 200 miles of roadway so it might take a little while to get to you.
Each SAG support will have a "SAG #" displayed on the side of the vehicle.
Each rest stop will have a radio operator. If you need assistance at a rest stop let the radio operator know. They can also arrange for a pick up if you need a ride back to the Start/Finish area.
Program your cell phones for the SAG support number. 254-447-4740. We will have about 16 SAG support vehicles on the 5 ride courses to assist you however we can but have this number handy which will contact you to the WWW100 Command Center. The radio operator will direct the nearest SAG vehicle to your aid.
Hydration
The biggest challenge for cyclists is maintaining hydration on long rides, particularly if it is hot. Know your limits and ride the distance you are capable of and have trained for. Carry plenty of water, even if you plan to stop at each rest stop.
2022 Finisher Medals
Parking
Please park at Indian Spring Middle School.
500 N University Parks Dr
Waco, TX 76701
Waco Wild West 100 Where & When

Location:

Waco

,

TX 76702

Race Date:

2023/09/10 08:00:00 AM (Sunday)

Categories:

Waco Wild West 68 Mile
Waco Wild West 52 Mile
Waco Wild West 27 Mile
Waco WiId West Family 10 Mile Ride
Youth (12 and under)
Virtual Ride, Any Distance. Includes Finisher Medal and Shipping
Waco Wild West 100 Reviews
Waco, TX Weather
Waco, TX current weather
89.6℉

Clear
Join us at the Waco Wild West 100 in September for a great race. The Waco Wild West 100 works hard to deliver you a memorable race experience. We would love to hear from you, so consider writing us a review or contact us at: wacowildwest@gmail.com
Contact Information
Name:
Email:
wacowildwest@gmail.com
Website: