$1,605
Raised for Wenatchee Sunrise Rotary Challenge Scholarship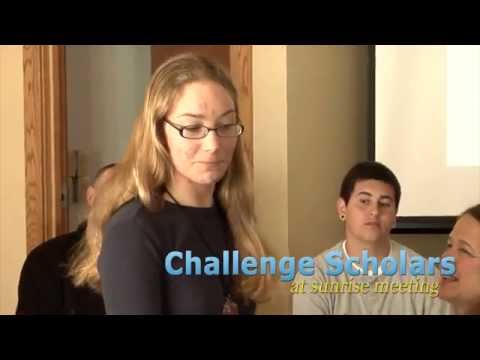 Your generous donations make the world a better place. Thank you for giving!
About Wenatchee Sunrise Rotary Challenge Scholarship
WHAT IS IT FOR?
The purpose of the Challenge Scholarship is to challenge selected high school sophomore students:
To finish high school on time with their class,
To demonstrate service to the community, and
To enroll in post high school education.
Students, who have challenges in their life that might prevent them from finishing high school and receiving post high school training, are invited to apply for the scholarship when they are sophomores in high school. Their challenges may include: living in poverty, dealing with drug or alcohol issues, being a young parent, having to live on their own at a young age among other things. Their teachers, school counselor or school administrators invite them to apply and as part of the Challenge Scholarship application provide a written recommendation for their student.
HOW DOES IT WORK?
As sponsor, Wenatchee Sunrise Rotary provides a scholarship in the form of a cash grant to be applied for two (2) years at any school providing post high school education. This includes community colleges, four year colleges or universities, and vocational/technical training programs. The total dollar amount provided equals the amount of full tuition at Wenatchee Valley College for two (2) years. The appropriate dollar amount will be paid on behalf of the Challenge Scholar at the beginning of each post high school quarter or semester in proportion to the program schedule based upon three (3) quarters or two (2) semesters each year for two (2) years. Sponsorship will continue the payments for a period of two years provided that the student has satisfied the conditions of the agreement. In addition, Wenatchee Sunrise agrees to pay 50% of the cost of textbooks on a quarter or semester basis. These textbook dollars are paid on a receipt/reimbursement basis.
DOLLARS AND SENSE
Scholarship dollars equal the amount of full tuition and fees at Wenatchee Valley College for two (2) years and 50% of the cost of textbooks for courses taken during that time. Currently 15 credits with fees costs $1,378.35 plus and textbook costs average $450 a quarter and we reimburse 50% of this cost ($225). That would total an average cost of $1,603.35 per student each quarter for a total average cost per year of $4,810.05 and an overall total of $9,620.10.
Recent Donors
Kenneth Robertson
$100.00
Top Donors
Muriel A Van Housen
$100.00
Kenneth Robertson
$100.00