Team KJ
Money Raised: $1,953 Charity Goal: $20,000
About Team KJ
Team KJ is a group of friends and family that participate in sprint triathlons and other endurance events in an effort to raise money to find a cure for Huntington's Disease. Our goal is to help support the families in our community effected by this disease and continue to support medical research that will ultimately find a cure. Team KJ was formed in support of and is named for Kara Jean Fleming who is fighting her own battle against HD.
Help a Fundraiser Team Below
#1
#INYOURHONOR
Team has raised:
$1,623
#2
The PR 45 Club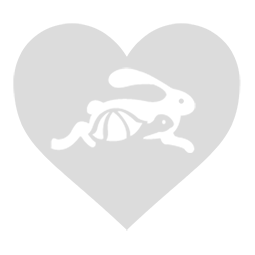 Team has raised:
$100

Log In

Donor Comments
"Keep fighting!!"
- Jonathan Schupack
"In Honor of Robin, Shelby and Family 💜"
- Tracie McLee
"Very PROUD of you Shelby "
- John Angelis
"Go Jill your the best !!"
- Chaim Boss
"Love you robin! "
- Michelle Monaco
"Bonne chance Isabelle, Robin, Shelby et toute l'équipe!"
- Denise Charbonneau
"Keep on fighting for this great cause. Good job"
- Dawn Pezzullo
"Because Shelby looks great doing push-ups "
- Nilsa Rohaidy
"Please don't make Shelby do all these push-ups! Robin should have to pitch in!!!"
- Leslie Schiller
"Happy to support! 💖"
- Cheryl DeVries
"Go GO GO!!!"
- Richard King
"Go Isabelle! Way to help."
- Thérèse Woodrow
"Keep kickin ass Shelby!!"
- Sarita Rowner
"GO,Go,Go!"
- Elise Martineau
"love you"
- belinda ayes
"All the best ❤❤❤"
- Shira Reback
"You better get a PR Isabelle!"
- Simon Festa-Bianchet
"God Bless Kara & Team KJ! Go Pirates! Tom & Katie Doherty"
- thomas doherty
"Please post to #inyourhonor (Robin Mennillo Caputo) Thank you for your efforts! <3"
- Kimberly Harrow
"Sending love and support to Kara and The Fleming Family..."
- Yvonne Zielinski