Opportunity Village
Money Raised: $4,748 Charity Goal: $5,000
Your generous donations make the world a better place. Thank you for giving!
About Opportunity Village
Opportunity Village relies on the kindness of our neighbors. Your generous gift means that you understand just how important it is to support the lives of individuals with intellectual disabilities and help fuel their dreams of greater independence. Our community is so much richer when we work together to empower all of our citizens.
Help a Fundraiser Team Below
#1
STICKOLEENA
Team has raised:
$3,473
#2
Team Drunk Texans
Team has raised:
$225
#3
Angels In Action
Team has raised:
$150
#4
Fitty Ho Ho Ho
Team has raised:
$30
#5
PairADice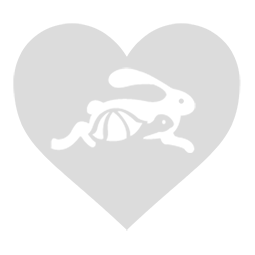 Team has raised:
$25
#6
Doral Red Rock NHS
Team has raised:
$5
Donor Comments
"At the kick off in spirit!"
- David Schuerman
"10 years and counting"
- Gary Schuerman
"Good luck "
- Adrian Brennan
"You go girl!! Good luck and enjoy 😀"
- Ashley Armer
"Well done Mena, your doing great"
- David Heap
"Go Mena! - you never let anything get in your way - so proud of you. Kaz"
- Karen Bayfield
"Go Mena go x x Sending our good luck wishes Glenn & Sally xxxxxxxxxxxxx"
- Darron ARMER
"Hi Mena, you are a try inspiration to everyone"
- D Cameron
"Go Mena!!!"
- Jamie Abrahamson
"In tribute to Mena's Hawkins, her courage and her perseverance. She is an inspiration to all of us."
- Alan Schall
"Lisa and Phil sending you lots of love and Good luck!!! Go Mena!!! 🙌🏼 Xx"
- Lisa Stallwood
"Go Mena!"
- Andrew Perry
"Go Mena Stickoleena!"
- Andrew Perry
"Go for it Mena! Lots of hugs and kisses from GAL and GUM XXX LIN AND MARK"
- Anonymous
"Well done Mena"
- Goyas Miah
"We are always so proud of you Chumberleena. Love jay, dan, Josh and Saskia xxx"
- J P Ellis
"Unstoppable Mena!💪⭐️"
- Gordon Brown
"Proud to help meet the goal, Mena is working hard every day training. Go Mena Go"
- edward ehmer
"Now you got your goal of 1000!!🎉🎉🎉 Congratulations Mena!! Lucky to call you our friend🤗"
- Michael Belle
"We need more people like you, Mena!"
- Todd Cravens
"From The Cook Family"
- FA Cook Jr
"Amazing job 😍"
- David Charnock
"Best wishes:)"
- Scott D'Avanzo
"Good luck in achieving your goals 👍💪🏿"
- Garry Murphy
"Have a great time - Good Luck..."
- Bruce Bickford
"You go girl! We are all cheering for you. "
- Paul Breci
"You are being a great example of letting nothing get in your way in life."
- Jay Bean
"Good Luck, Mena!"
- Gregory Stewart
"Hi Mena, Hope all goes well"
- Stuart Davis
"Go Mena Go you make us proud"
- G E Ellis
"Good luck, best wishes from Gav, Amy & Wilson "
- Gavin Wright
"Good luck out there! I know you'll do awesome! You're working so hard! "
- Angel Cole
"Good luck Mena! "
- Anonymous
"Thanks for being an inspiration for us all, Mena, so we are pledging 0.10 per meter..hahaha! And I am still trying to figure out how you burned over 1,000 calories in one training session! Mike, Irene and Family"
- Michael Santangelo
"Roger, Little Irene thought we should add another 0.001 per meter for your efforts...hahaha! Mike, Irene and Family"
- Michael Santangelo
"Well done Mena love from the Turners Xx"
- Claire Turner
"Good Luck!"
- ADAM WEITSMAN
"Great achievement, keep pushing the boundaries."
- Ian Gosling
"Go Mena..you will smash it🥰"
- John Galajsza
"We love you Mena"
- Thomas Cuce
"Mena you have raised and unbelievable amount of money you should be so proud of yourself lady!! Well done you're an inspiration!! Sending lots of a love and good luck ... although you don't need it.. Hannah xx"
- Hannah Thomas
"Love from Paul and Anthony xx"
- Mr P R Ellis
"In Memory of that time that AK got sick at the Mob Museum. "
- Anonymous