Make a Donation
About Make a Donation
Runners and walkers are joining the 4th annual CleftStrong Family 5k on October 15, 2017 to help support those who are born with cleft lip/palate and other craniofacial anomalies! Children born with cleft lip and or palate have an immediate need for proper medical assistance from the moment they are born and a continuation of proper care, varying from one child to the next, throughout their developing years. Your donation will go directly toward the Cleft Palate Foundation's efforts to fund critical cleft and craniofacial research, provide education and resources to patients, families, and professionals on the specialized care that is required from the moment these children are born, connect patients and their families to qualified specialty medical care teams that work together to help provide the best outcomes, support families through the social and emotional challenges they experience while on the cleft and craniofacial journey, and so much more.
To learn more about the Cleft Palate Foundation and its incredible work, click here.
Thank you for your support!
Help a Fundraiser Team Below
#1
The Fast and the Ruthieness
Team has raised:
$2,925
#2
Richie Strong
Team has raised:
$1,100
#3
Triston's Heroes
Team has raised:
$1,050
#4
Jude's Team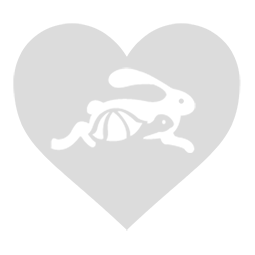 Team has raised:
$600
#5
Team Amaris
Team has raised:
$550
#6
Team Nathaniel
Team has raised:
$160
#7
Team Tristan
Team has raised:
$0
#8
Mally Rue and the Makeup Junkies
Team has raised:
$0
#9
Landon's Legion
Team has raised:
$0
#10
Team Dent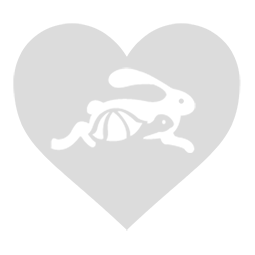 Team has raised:
$0
#11
Team Dzingle-Erdei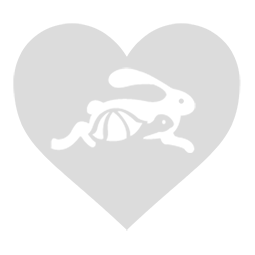 Team has raised:
$0
#12
Sonja Team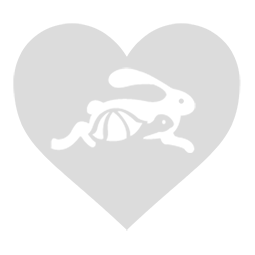 Team has raised:
$0

Log In

Donor Comments
"For Anthony and Triston"
- Marsha Treadwell
"Thank you for being an Advocates, and active in the cleft community! You are an amazing family. Your awareness raising is wonderful. <3 Kevin and Sonja "
- John Kegley
"My nephews, Anthony and Triston. I love you. Aunt Patsy "
- Patsy Pierson
"We love y'all! Matthew & Brandi Ronk"
- Matthew Ronk
"To my favorite grandson and son-in-law! We love you. Frank & Erlinda aka grandma & grandpa"
- Erlinda Rodriguez
"For a good cause. Love,Mark & Zina"
- Zina Zilo
"Richie Ortiz"
- Robin Schumacher
"For Triston and all the Cleft Strong family's and friends "
- Anthony, Cathy, Alexis, Triston Towns
"Tribute to my grandson Zachary Rodetis Urenda for his own struggle with Cleft lip and his determination to produce the best photo book in honor of Clefties around the world. Gramma GeorgiaGeorgia"
- Georgia Rodetis
"Go Kate!"
- Gina C Lucas
"Love you guys, wish I could be at the walk too."
- Christina Churchwell
"For the fight "
- Catherine Towns
"With love from Love 😍"
- Doris Longoria
"For an amazing charity represented by an amazing family!!"
- Janeen M Grell
"For that strong & handsome little superhero, Tristan! ~ The Gaddis'"
- Cassie Gaddis
"Always Glad to Support! #TeamWashington"
- Sheritta Washington
"Love you sweetie Muniz family "
- Elizabeth Muniz
"Hi Kate :) I love that you are doing this!"
- Joseph Paul
"Team Amaris"
- Antonita Mendoza
"Kate, Run for all of us!"
- Lynda Carey
"Team Triston's Heros great job! Your contributions are matched as promised. My God Bless your endeavors and may this help those who need it. I appreciate the Towns Family efforts. Cleft Strong Anonymous - M.A."
- Anonymous
"To my Grandson and his Heros. I love you Triston. Charlene Towns A.K.A Grandma Towns"
- Anonymous
"All the best! So happy to get to be a non-active participant of such a good cause :) "
- Kokila Lochan
"Go Ruthie!!👏👏👏"
- Colleen Ray
"Go get'em Ruthie!!"
- Kristen Gallego
"My daughter Michelle who passed away 7 years ago of a brain tumor."
- Virginia Sullivan
"For my niece, Ruthie. Good Luck XOX"
- Gail Cassarino
"Go Ruthie!"
- Andrea de la Garza
"Go Ruthie go!"
- Camila de la Garza
"Woo, woo - yay, Kate! Go, Team Ruthie!"
- Elena Bassett
"Go Team Ruthie!"
- Katie Allan
"Love you guys!!!! "
- Sue Fernandes
"Pace yourself Ruthie!"
- James T Bassett
"Run/Ride Ruthie Run/Ride!"
- Tara Wilkinson
"Run Run Run 👍😂 This is from Uncle Lester, Rick n Sharon, Mike n Lauren- We Love you Ruthie!"
- Richard Farnsworth
"Go Ruthie! We love you all! Cousin Joyce, Alan and Matt"
- Alan Leven
"Such a great cause. Go Kate! ~Jenna, Clarissa & Logan"
- Jennifer Brown
"For sweet Jude."
- Greta MacDonald
"For precious Jude and his awesome family!!!"
- Anonymous
"For that sweet boy Jude!"
- Anonymous
"Go Kate!!!"
- Heather Waters
"The Williamson's are so PROUD of you! "
- Rogue Williamson
"♥️ In honor of our sweet, handsome grandson, Jude❗️"
- Peggy-Jo Thompson
"Go Ruthie!!"
- Kathleen Medeiros
"Love you Amaris. Have a great race day."
- Mariana Sutherland
"For Ruthie June, and her wonderful Mama, Gerrigail. She could not have been born into better hands."
- Jordan Scheff
"Love, Jim & Tina"
- H J Shepherd
"In honor of cutie Nathaniel"
- beth johnson
"Go Ruthie!!!"
- Brooke Knowlton
"Amaris, Uncle Alvin & Aunt Erika are so proud of you. "
- Erica Zarazua
"Good luck, Ray and Family. Hope y'all have a great day!"
- Edward Batis
"Love you love Pop"
- Horace Shepherd
"In support of Amaris"
- Anna Alvarez
"Love you! Wish I could be there with you guys! Go Ruthie!"
- Gina M Petrucci
"Sad I can't be there! Love you Amaris!!! <3 "
- Kara Hafen
"Go Ruthie!!! 😘😘😘"
- Kimberley Borek
"In Memory of Elpidio and Angelina Reyna. Tony and Sally Urby support Team Richie. "
- Icela Urby
"Go amazing Amaris!!! "
- Erin Nichols
"Y'all have fun! Go Amaris! "
- Deanna Saenz
"Go Amaris! "
- Edward Benavides
"Go Ruthie Go!"
- Stella Casares
"in Honor of Richie Ortiz"
- Anonymous