Welcome to The Fast and the Ruthieness
Please join us and help raise funds for the Cleft Palate Foundation and raise awareness of cleft lip/palate and other craniofacial conditions!
Money Raised: $2,925.00 Fundraiser Goal: $4,000
Make a Donation
Runners and walkers are joining the 4th annual CleftStrong Family 5k on October 15, 2017 to help support those who are born with cleft lip/palate and other craniofacial anomalies! Children born with cleft lip and or palate have an immediate need for proper medical assistance from the moment they are born and a continuation of proper care, varying from one child to the next, throughout their developing years. Your donation will go directly toward the Cleft Palate Foundation's efforts to fund critical cleft and craniofacial research, provide education and resources to patients, families, and professionals on the specialized care that is required from the moment these children are born, connect patients and their families to qualified specialty medical care teams that work together to help provide the best outcomes, support families through the social and emotional challenges they experience while on the cleft and craniofacial journey, and so much more.
To learn more about the Cleft Palate Foundation and its incredible work, click here.
Thank you for your support!
---
Fundraiser Team Members:
Kate de la Garza
Raised: $1,415
Josh Witten
Raised: $150
GerriGail Witten
Raised: $900
John Shepherd
Raised: $100
Barry Bridges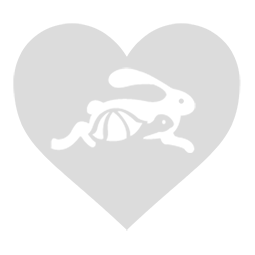 Raised: $0.00
Donor Comments
"Go Kate!"
- Gina C Lucas
"With love from Love 😍"
- Doris Longoria
"Hi Kate :) I love that you are doing this!"
- Joseph Paul
"Kate, Run for all of us!"
- Lynda Carey
"All the best! So happy to get to be a non-active participant of such a good cause :) "
- Kokila Lochan
"Go Ruthie!!👏👏👏"
- Colleen Ray
"Go get'em Ruthie!!"
- Kristen Gallego
"For my niece, Ruthie. Good Luck XOX"
- Gail Cassarino
"Go Ruthie!"
- Andrea de la Garza
"Go Ruthie go!"
- Camila de la Garza
"Woo, woo - yay, Kate! Go, Team Ruthie!"
- Elena Bassett
"Go Team Ruthie!"
- Katie Allan
"Love you guys!!!! "
- Sue Fernandes
"Pace yourself Ruthie!"
- James T Bassett
"Run/Ride Ruthie Run/Ride!"
- Tara Wilkinson
"Run Run Run 👍😂 This is from Uncle Lester, Rick n Sharon, Mike n Lauren- We Love you Ruthie!"
- Richard Farnsworth
"Go Ruthie! We love you all! Cousin Joyce, Alan and Matt"
- Alan Leven
"Such a great cause. Go Kate! ~Jenna, Clarissa & Logan"
- Jennifer Brown
"Go Kate!!!"
- Heather Waters
"Go Ruthie!!"
- Kathleen Medeiros
"For Ruthie June, and her wonderful Mama, Gerrigail. She could not have been born into better hands."
- Jordan Scheff
"Love, Jim & Tina"
- H J Shepherd
"Go Ruthie!!!"
- Brooke Knowlton
"Love you love Pop"
- Horace Shepherd
"Love you! Wish I could be there with you guys! Go Ruthie!"
- Gina M Petrucci
"Go Ruthie!!! 😘😘😘"
- Kimberley Borek
"Go Ruthie Go!"
- Stella Casares