Community VNA Hospice
Money Raised: $1,485 Charity Goal: $5,000
About Community VNA Hospice
We are grateful you have decided to join us for an inspirational morning of good health, good friends, and fond memories -- all for a great cause!
Proceeds from Community VNA's 17th annual 5K Run/Walk to Remember benefit Community VNA Hospice.

We provide dignified, compassionate end of life care that helps patients and their loved ones face life-limiting illnesses. Our inter-disciplinary team, led by a medical director, includes nurses, therapists, social workers, homecare aides, and volunteers work together to provide all aspects of medical, emotional, and spirituatl care and support for patients, and assistance for their loved ones -- with dignity, comfort, and respect.

With your help, we aim to raise $5,000 through individual donations and fundraising efforts. Your generosity will allow us to provide end-of-life care and bereavement services to support the more than 200 families throughout Bristol and southern Norfolk counties who receive our services. These funds allow us to continue to honor our long-standing tradition of providing services regardless of a patient's ability to pay or insurance status.

Learn more about Community VNA Hospice by visiting: https://www.communityvna.com/services-overview/hospice-care/
Thank you for taking the first steps toward helping us achieve our goal by establishing or joining a fundraiser.

Here are some additional ways you can help us reach our goal:

- Becoming an event sponsor!
- Forming or joining a team, and asking your family, friends, and co-workers to join you!

For additional information, or questions, please contact:
Jeffrey LaValley, Community Relations and Fund Development Manager
508.222.0118 | jlavalley@communityvna.com
Help a Fundraiser Team Below
#1
Kimberly's Team
Team has raised:
$750
#2
Corrina's Crew
Team has raised:
$440
#3
Arbors Angels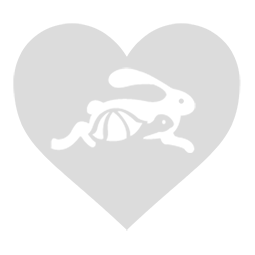 Team has raised:
$100
#4
Lauri's Glory
Team has raised:
$10
Participate for Free

Donor Comments
"In Memory of My Marvelous Husband Joseph Joe Putnam"
- Anonymous
"I'm impressed with this organization and wish them well in their fundraising initiative"
- Louise Koepfler
"For ALL of the great support you all provide- especially for my Aunt Kim Koepfler!!!"
- Laura Le Gallo
"For the Native!"
- Gene Koepfler
"In memory of Carl & Loretta Sullivan"
- Brenda Sullivan
"for Kim"
- Winton Bottomley
"In Memory of Daddy (Jo-Ann - this gift is from Corrina)"
- Christina Luthy
"for Corrina's crew"
- Karen Bonneville
"Double match of donation made by employee, Karen Bonneville"
- Plymouth Rock Foundaton Foundation Double Match