Karen Weidinger Foundation
Money Raised: $3,300 Charity Goal: $5,000
Your generous donations make the world a better place. Thank you for giving!
About Karen Weidinger Foundation
Please Consider Making a Contribution in Honor of a Friend or Relative.
The Karen Weidinger Foundation (KWF) was established in 2004 to honor our dear friend Karen, and is dedicated to providing compassion for those affected by breast cancer.We are located in the St. Charles area, staffed entirely with volunteers and are focused on improving breast cancer awareness and early detection, as well as providing comfort and hope for families in St. Charles and surrounding communities whose lives have been affected by breast cancer.
Our most important objective, besides the patients themselves, is to keep the money we raise in the St. Charles area. The primary recipient to date of our donations has been SSM Breast Cancer Programs in St. Charles County. These funds are being used to purchase "items of compassion", such as post-mastectomy camisoles, wigs & head coverings and "quillos", a unique pillow-quilt combination given to women during their chemotherapy treatments. Other programs have been funded, such as yoga classes and post-treatment dietary consultation. Most, if not all of these, are typically covered by insurance, but can immediately and dramatically affect patients in a positive way. As our foundation continues to grow, so does our ability to reach out and assist more patients and more programs. Together, we really can make a difference.
Help a Fundraiser Team Below
#1
Bippity Boppity Boobs
Team has raised:
$780
#2
Team Pam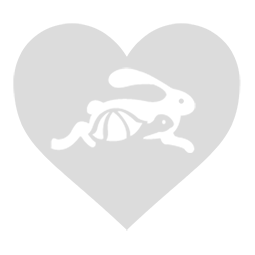 Team has raised:
$150
#3
Easier Said Than Run
Team has raised:
$0
Donor Comments
"Frost Breast Friends Forever - you go Emily! ❤️ M"
- Monica McCarthy
"I will be cheering you on from Tennessee. Love and hugs."
- Carol A Moehling
"Sharon Doerhoff Dorothy Isslehart Virginia Harrell "
- Jacqueline L Mitchell
"In support of Virginia and Myra, who are both battling breast cancer. In memory of Sharon and Dorothy, who lost their battle to this disease. Donation raised from team shirt sales. Thanks for your support!"
- Anonymous
"Debbie Meyer"
- Lillian Peters
"For those who are fighting and surviving or who have lost their fight 💗"
- Pam Jehle
"Celebrating your 5 year mark!! Love you!!"
- Terri Olsen
"In memory of Cecilia M. Gibson"
- Deborah Chapman
"In Memory of Suzanne Szepanski"
- Angelique Sullivan
"In Memory of Tina Warpool and Betty Orr"
- Lisa Pauley
"For Yolanda Talbot"
- Carl Thoenen
"Frost Breast friends forever! You won this battle Emily! Soooo proud of you!!!"
- Svetlana Samardzic
"In celebration of Emily Brady Frost and the inspiration she is to all who know her!"
- Bobby Sanderson