BRA Run 5/13K for Evelyn's BFF Race Description
5K and 13K

You have several options for how you want to support our charity while enjoying a great run or walk (and to earn your collectable 2021 BRA Medal, you can also get one of the past medals from select years).

Our 9th Annual 5K & 13K will return to our traditional paved course next to the beach in Playa Del Rey in August, 2021
In its' 9th year, The BRA Run supports Evelyn's BFF, a charity that helps breast cancer survivors get back to their new normal while supporting counseling, reconstruction and other items that people are often not able to get covered by their insurance. Most of our grant recipients have bills going into 6 figures! This event is the biggest fundraiser for this all volunteer organization and determines how many people they can help this year.

Evelyn, the founder of the Evelyn's Breast Friends Forever (BFF) (a 501(c)3 non-profit public benefit charity foundation), is now 13 years cancer free and each year we have added a K to the event in her honor so we have a 5K and a 13K at the BRA Run this year.
Join us for Evelyn's party and help her help other breast cancer survivors and their families. Our event will spread awareness of breast cancer reconstruction to the community by encouraging men and women to run and walk in their BRA (Breast Reconstruction Awareness) in honor and in memory of those who have been diagnosed with breast cancer.

Start preparing now for the costume contest!
Get creative with your attire and you will be entered in the costume contest. Winners will be announced in the following categories:
Best Dressed Dog
Male - Best Decorated Bra
Female - Best Decorated Bra
All Male Team - Best Dressed
All Female Team - Best Dressed
Mixed Team - Best Dressed
*Teams must have 5 or more people to enter the team competitions.
Any type of bra is acceptable, sports bra, lacy bra, nursing etc. You can also dress up your shirt instead of a bra or wear a bra over your shirt - - Be Creative and FUNNN!!!!


Not able to be there in person? Then make it a virtual run/walk.
Sign up for the virtual run and we will mail you a bib, shirt and medal. Support Breast Cancer survivors by being a part of the Virtual 5K or 13K
Looking for some ideas for your costume? Check out last year's photos at this link

https://mercuryevents.zenfolio.com/f11230461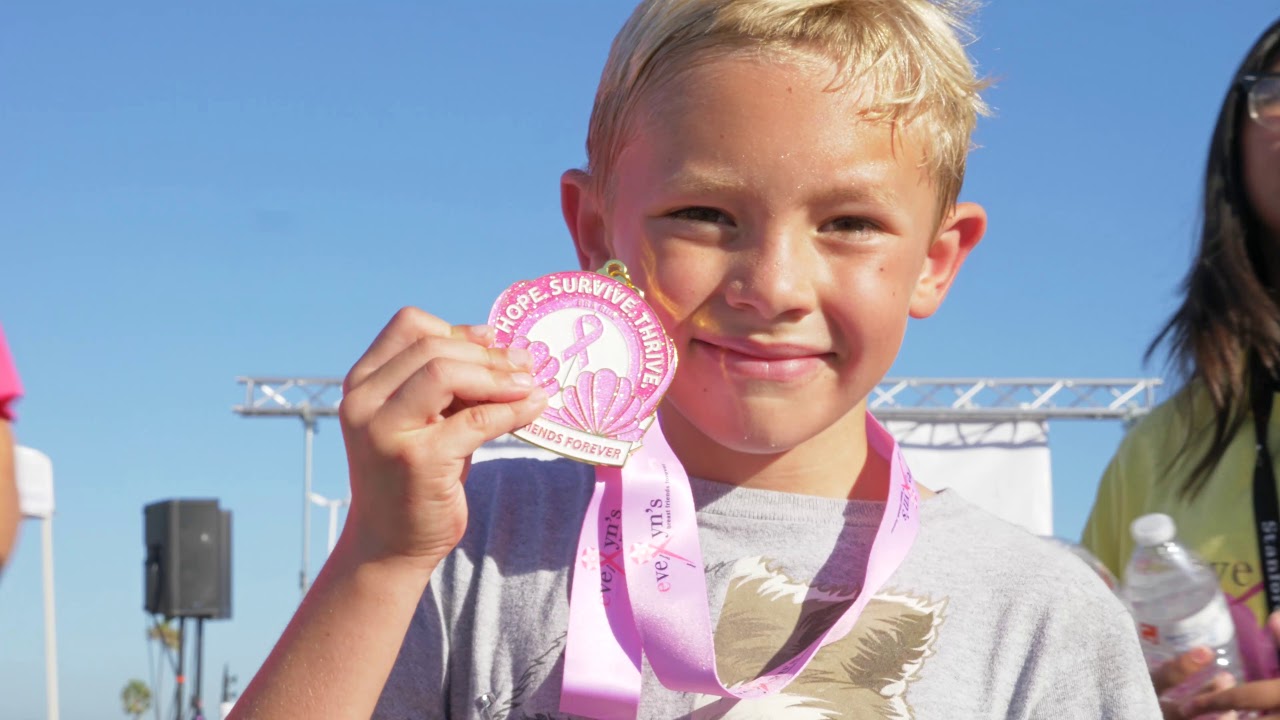 BRA Run 5/13K for Evelyn's BFF Where & When

Location:

Playa Del Rey

,

CA 90293

Race Date:

2021/08/29 07:00:00 AM (Sunday)

Categories:

5K
13K
Kids 1K
2021 Virtual 5K
2021 Virtual 13K
Donation To Support Survivors
2020 Virtual 5K Medal & Shirt
BRA Run 5/13K for Evelyn's BFF Reviews
Most Helpful Review
runner
This was a very well organized run. I ran together with my son and we will be back for sure next year!!

Pat E.
32/36 found this review helpful.
Bra run
Always a fun event for a good cause & an excuse to show off your bra with pride.

j L.

has run 5+ times
109/231 found this review helpful.
runner
This was a very well organized run. I ran together with my son and we will be back for sure next year!!

Pat E.

has run 1 times
32/36 found this review helpful.
Amazing BRA Run Event!
This was a fantastic event! It was very well organized and ran well. The atmosphere and energy was upbeat and positive and overall amazing. Course was great. And I was really glad we were able to bring the pups along and that they had a dog costume contest. Only suggestion: move the dog costume contest up first since its so short and to the point, then followed by the rest of the awards ceremony. Great event! I highly recommend doing. My husband, my brother, and I will be doing it again next year!

Ka-Ce A.

has run 1 times
0/1 found this review helpful.
Great casual run, needs work as a race
Running on the paths of Dockweiler Beach makes for a very beautiful and scenic course, and the organizers do well to create a positive atmosphere for a great cause. I found it an enjoyable event but currently it's not ideal faster runners who are focused on competing and improving their times. I ran the 11K and mile markers were either misplaced or missing altogether. After the race, I contacted the organizer for a course map, and learned that the volunteers had not followed the prescribed route while instructing runners on turnarounds. Fortunately, the organizer was receptive to addressing these concerns in future races. I was also one of the age group award winners who had to wait 1-1/2 to 2 hours to collect our medals. The problem wasn't waiting for everyone to finish, it was the efficiency of the ceremony itself and there was far too much time spent simply figuring out which awards to give next. I was willing to wait around to collect it, but not receiving it until the whole event was nearly packed up was far too long.

CHRISTOPHER N.

has run 1 times
0/1 found this review helpful.
Race
Love running for the cause

Norma W.

has run 3 times
0/1 found this review helpful.
Playa Del Rey, CA Weather
BRA Run 5/13K for Evelyn's BFF weather history
Based on a 5 year average and a race date of August 29th, Playa Del Rey, CA can expect temperatures between 73℉ and 81℉ with humidity around 72% and precipitation of 0".
Last year the weather condition was Partly cloudy.
Playa Del Rey, CA current weather
76.6℉

Clouds
Join us at the BRA Run 5/13K for Evelyn's BFF in August for a great race. The BRA Run 5/13K for Evelyn's BFF works hard to deliver you a memorable race experience. We would love to hear from you, so consider writing us a review or contact us at: gavin@mercuryevent.com
Contact Information
Name:
Email:
gavin@mercuryevent.com
Website: